News & Announcements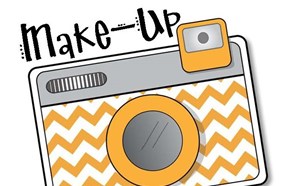 If you missed picture day or were unhappy with your original school picture, remember to come prepared for Make-up Picture Day on Tuesday, September 27th.
Principal's Message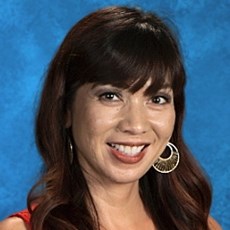 Dear Walton Parents & Guardians,

It is with great pleasure that I write this letter to you as the incoming principal of Walton Intermediate School. It is truly an honor to return to a school community where I have experienced the energy of an eager student body, dedicated teachers and committed parents.

I come to you with 23 years of experience as an educator, specializing in the middle school years. I served as a science teacher, district teacher-on-special assignment and assistant principal. Working with 7th and 8th graders continues to be a passion of mine. Transitioning to the teen years is a critical time of life. Your child is full of hope and optimism for the future, while figuring out the physical and emotional changes they are currently experiencing. As a parent, I know the joys and surprises that come with raising teens. The home-school partnership is essential to supporting the needs of your growing adolescent and I am committed to working with you and being of support.

This summer, I spent some time working with Mrs. Valencia (outgoing principal) to ensure a smooth transition. I also attended a conference with Mr. Dishong (assistant principal) and Mrs. Estrada (school counselor) on best practices to ensure quality education for all students. My priority at the start of the school year is to get to know our school community, and familiarize myself with the unique needs of our school. I firmly believe that every student deserves a quality education and that only happens when the school and the families work together for the best interests of our children. With that goal in mind, there will be opportunities during the year to meet with parents and connect as a community through small-group meetings and Family Night events. I encourage you to please attend these events. I will be calling on all of our faculty, support staff, and parents/guardians to work collectively as a team so we can best serve our children. Please come join me for our first Pastries with the Principal on Friday, August 19th at 8:30AM or 2:30PM.
Walton Wildcats R.O.A.R.! Our students exhibit Respect, Ownership, Accountability and Responsibility in all facet of their school life. Our commitment to you this year is straightforward:
 Walton Educators will continue to provide high-quality and engaging lessons.
 Walton Educators will continue to provide explicit instruction on scholarly habits, including school expectations.
 Walton Educators will continue to support the needs of the whole-child through development of socio-emotional skills (SEL). SEL skills are needed to develop healthy identities, maintain positive relationships and responsible decision-making.
I am truly honored to be given this opportunity to work with you and your child. I look forward to investing myself completely in our school and in our community. I believe my main responsibility is to support our teachers and parents so they are in the best possible position to help our children succeed. I look forward to meeting all of you and please do not hesitate to contact me with any questions, concerns and/or ideas you would like to share.
Best Regards,
Mrs. Stirone
Principal
Our School
Welcome back Wildcats!
Walton's parent opportunities provide a plethora of familial involvement and support, boosting academic performances, and overall well-being. We have monthly parent meetings and parent education opportunities. Our parent education meetings unite parents and offer resources on how to help their child succeed throughout their schooling experience. We also have the ELAC (English Language Advisory Committee), DELAC (District English Language Advisory Committee), and SSC (School Site Council). These groups collaborate to provide a supportive learning environment and coordinate exciting yearly events.
It is no secret that Walton's Gold Ribbon Status and long record of academic excellence have been possible thanks to the quality education that our credentialed teachers provide! Walton has also earned the ​California Honor Roll Award for the past two years. Our school's PBIS (Positive Behavioral Interventions and Supports) system encourages students to exert positive qualities such as respect and leadership as a means to not only succeed academically but socially as well. Educators and staff highly value and celebrate all efforts to maintain a positive attitude here on campus, advocating the development of close friendships and safe behavior.
Our after school programs provide academically enriching opportunities for all enrolled scholars. Here are the programs:
Intervention Classes (Mon, Tues, Thur & Fri) from 2:15pm - 3:15pm

Quarterly After School Sports (Intramural Sports)

STEAM Classes (Sphero, Robotics, Coding, and Rocket Classes)

Computer Lab Open access afterschool for student support

Boys & Girls Club

Jam Studio (after school music opportunities for all students)

Advanced Art 
Walton also embraces the meaning of extracurricular activity through all the clubs offered on campus. Here is a list of our clubs:
​The International Club explores

 and promotes an increased understanding of the various cultures. Participating students are trained to learn about the world and become globally aware of others. The teachings of different cultures encourage open-mindedness and acceptance for the folk living in all parts of the world!

Washington DC Club takes 8th graders on a trip to Washington DC, where students visit important political landmarks and learn about American law on an adept level. We encourage all scholars to expand their horizons by joining the club and our yearly trip.
NJHS (National Junior Honors Society) invites our high-achieving students to build an academic resume for college as they learn to volunteer and assist the community. Scholars are trained to give back to the community and get involved on campus, guaranteeing academic and humanitarian success.
The Academic Pentathlon consists of students who rigorously study a wide range of subjects and compete with other schools. Participating scholars study English, Mathematics, Social Studies, etc.
Music Club provides Wildcats the opportunity to channel their inner musician as they play music and learn about the theory behind it. Walton embraces the arts and is happy to socially implement it for the benefit of our musicians on campus.
Walton Roar (Newsletter) gives enrolled students hands-on journalism experience. Students learn to document news and publish it on the paper for all to read. This club improves writing and public speaking skills while updating teachers, staff, and students about the latest news!
Thank you for the parental and community-wide support. We look forward to embracing the power of education this year with academic and personal success. For questions, comments, or concerns, please visit our front office or call us at 714-663-6040.
CHOOSE WALTON!
Walton's inclusive and welcoming culture helps students thrive in a diverse society. 
Our modernized campus includes technological upgrades, new air conditioning, and updated classrooms.
This is a community school with generation after generation specifically choosing to send their children to Walton!
We have an eclectic choice of after school programs.
Faculty and staff really care about each and every student as if they were their own.
We offer an extensive college readiness program that equips scholars with skills for success.
After school athletics encourages a healthy lifestyle of exercise and nutrition.