Principal's Message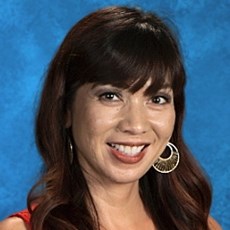 Dear Walton Parents & Guardians,

It is with great pleasure that I write this letter to you as the incoming principal of Walton Intermediate School. It is truly an honor to return to a school community where I have experienced the energy of an eager student body, dedicated teachers and committed parents.

I come to you with 23 years of experience as an educator, specializing in the middle school years. I served as a science teacher, district teacher-on-special assignment and assistant principal. Working with 7th and 8th graders continues to be a passion of mine. Transitioning to the teen years is a critical time of life. Your child is full of hope and optimism for the future, while figuring out the physical and emotional changes they are currently experiencing. As a parent, I know the joys and surprises that come with raising teens. The home-school partnership is essential to supporting the needs of your growing adolescent and I am committed to working with you and being of support.

This summer, I spent some time working with Mrs. Valencia (outgoing principal) to ensure a smooth transition. I also attended a conference with Mr. Dishong (assistant principal) and Mrs. Estrada (school counselor) on best practices to ensure quality education for all students. My priority at the start of the school year is to get to know our school community, and familiarize myself with the unique needs of our school. I firmly believe that every student deserves a quality education and that only happens when the school and the families work together for the best interests of our children. With that goal in mind, there will be opportunities during the year to meet with parents and connect as a community through small-group meetings and Family Night events. I encourage you to please attend these events. I will be calling on all of our faculty, support staff, and parents/guardians to work collectively as a team so we can best serve our children. Please come join me for our first Pastries with the Principal on Friday, August 19th at 8:30AM or 2:30PM.
Walton Wildcats R.O.A.R.! Our students exhibit Respect, Ownership, Accountability and Responsibility in all facet of their school life. Our commitment to you this year is straightforward:
 Walton Educators will continue to provide high-quality and engaging lessons.
 Walton Educators will continue to provide explicit instruction on scholarly habits, including school expectations.
 Walton Educators will continue to support the needs of the whole-child through development of socio-emotional skills (SEL). SEL skills are needed to develop healthy identities, maintain positive relationships and responsible decision-making.
I am truly honored to be given this opportunity to work with you and your child. I look forward to investing myself completely in our school and in our community. I believe my main responsibility is to support our teachers and parents so they are in the best possible position to help our children succeed. I look forward to meeting all of you and please do not hesitate to contact me with any questions, concerns and/or ideas you would like to share.
Best Regards,
Mrs. Stirone
Principal